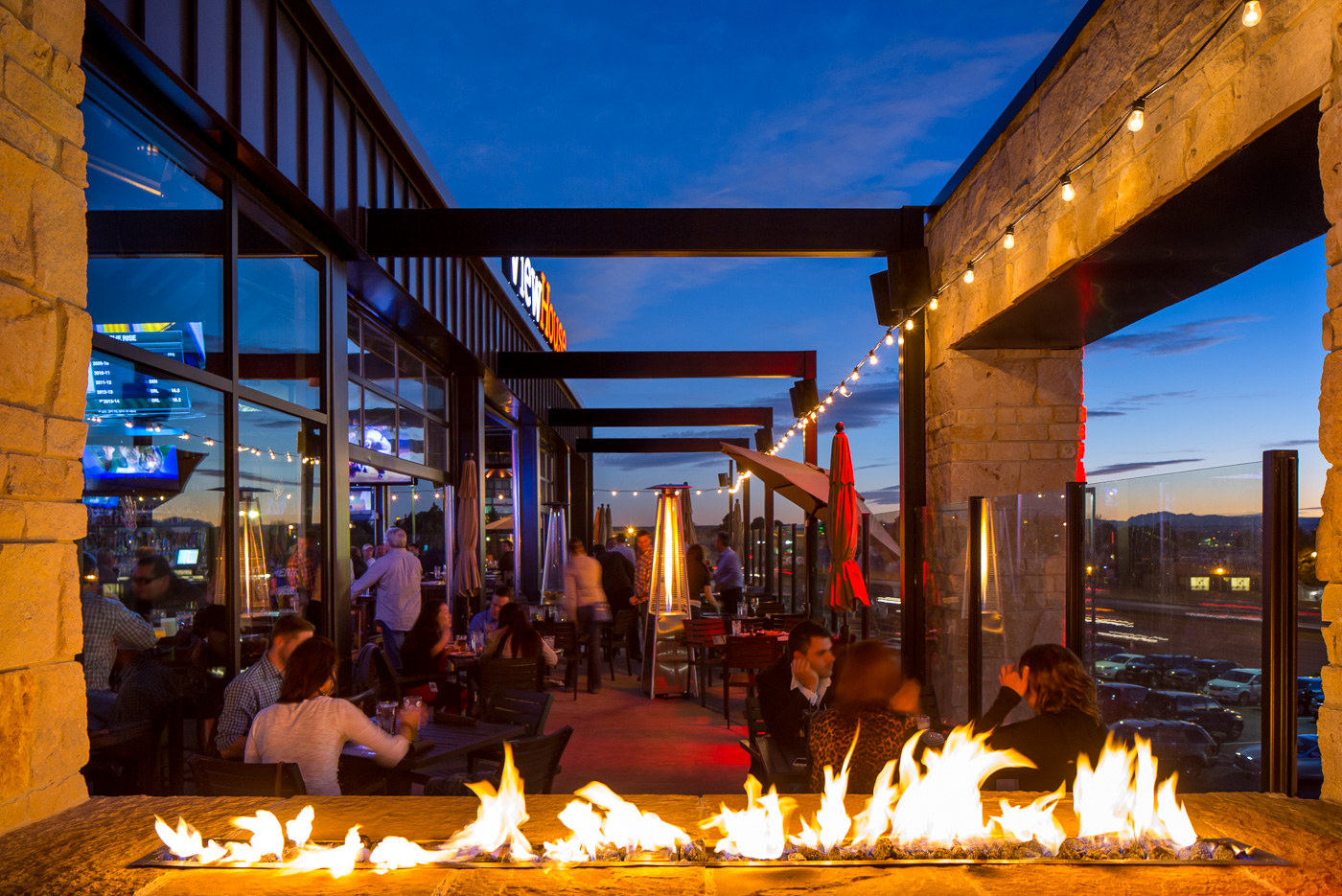 VIEWHOUSE EATERY, CENTENNIAL
Centennial, CO | 23,250 SF restaurant with indoor/outdoor spaces and multi-use entertainment venue.
Movable glass walls seamlessly connect indoor and outdoor spaces, creating a dynamic interplay between interior dining areas and the restaurant's expansive decks and patios.
Panoramic views, big screen televisions, and outdoor games actively engage the guest, inviting them to stay at the venue longer.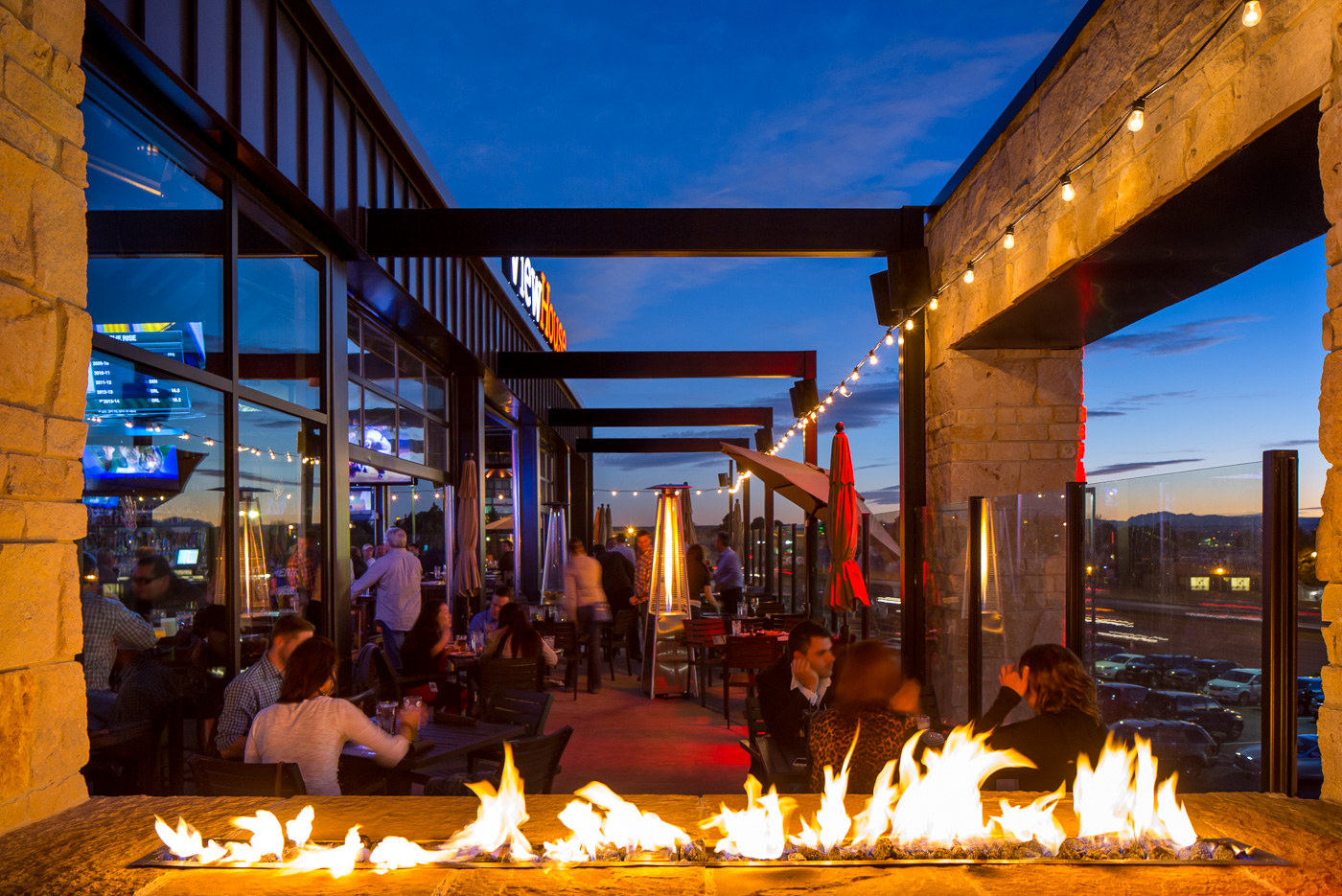 At night, a portion of the upstairs space transforms into a late night lounge with an elevated DJ booth, private deck, and cozy fi replace.
The addition and remodel dramatically transformed the existing building through a west-facing two-story glass, steel, and stone addition that recalls the purity of a barn in profile.