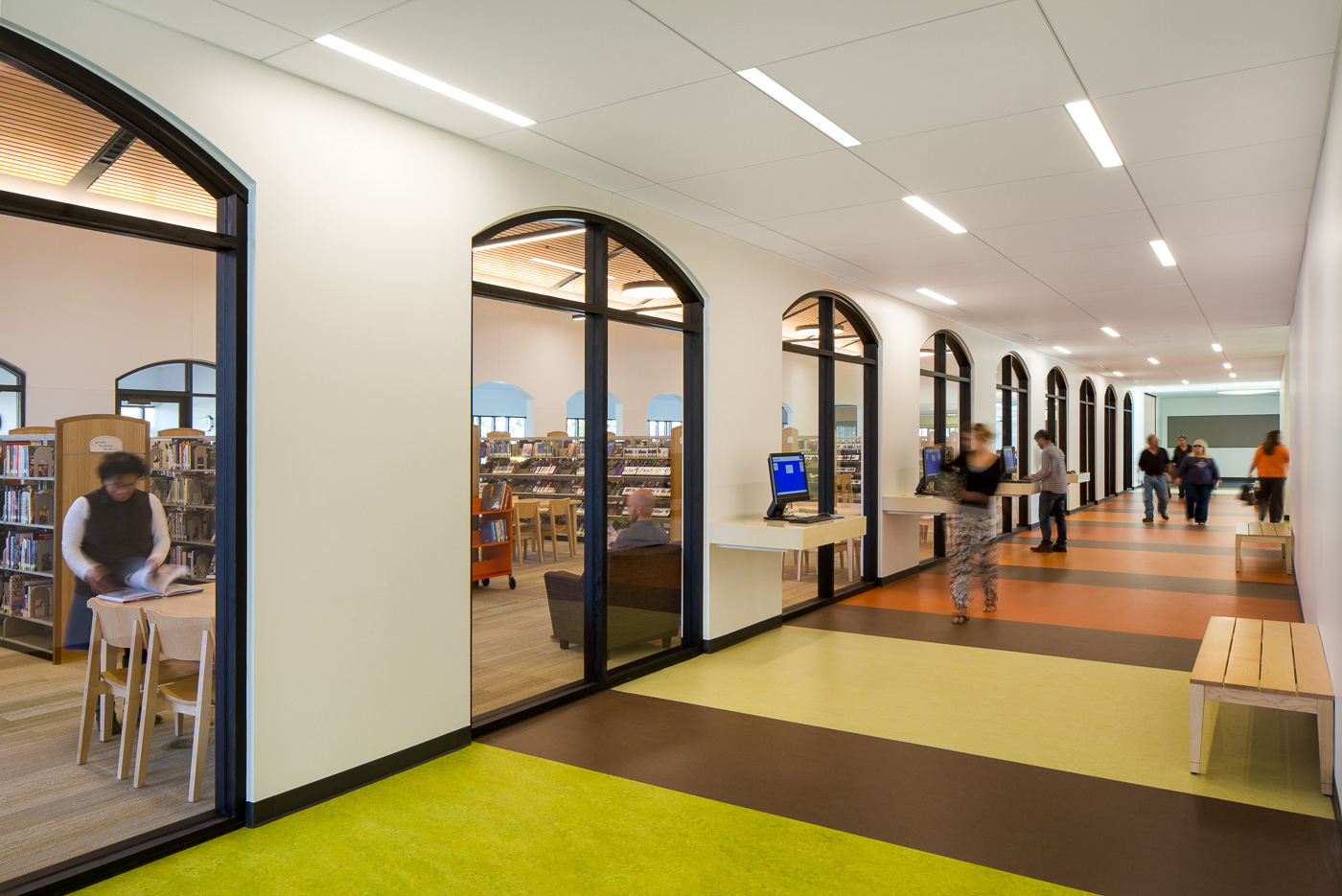 RIVERSIDE LIBRARY & CULTURAL CENTER
Evans, CO | 33,000 SF community library with meeting and conference spaces, offices, a coffee shop/internet café, and an Evans Police substation.
The 'U' shaped plan of the one story building defines an entry courtyard that is surrounded by a perimeter arcade and lobby, highlighted by a bell tower that supports the historic schoolhouse bell.
GATHERING SPACE
The new center serves as the community's gathering place, with a mix of uses that attract various activity throughout the day and evenings.
MULTI-FUNCTIONAL LOBBY
A common lobby area connects all functional spaces while also providing additional pre-function and common use space, allowing the building to be used after hours and for special events.