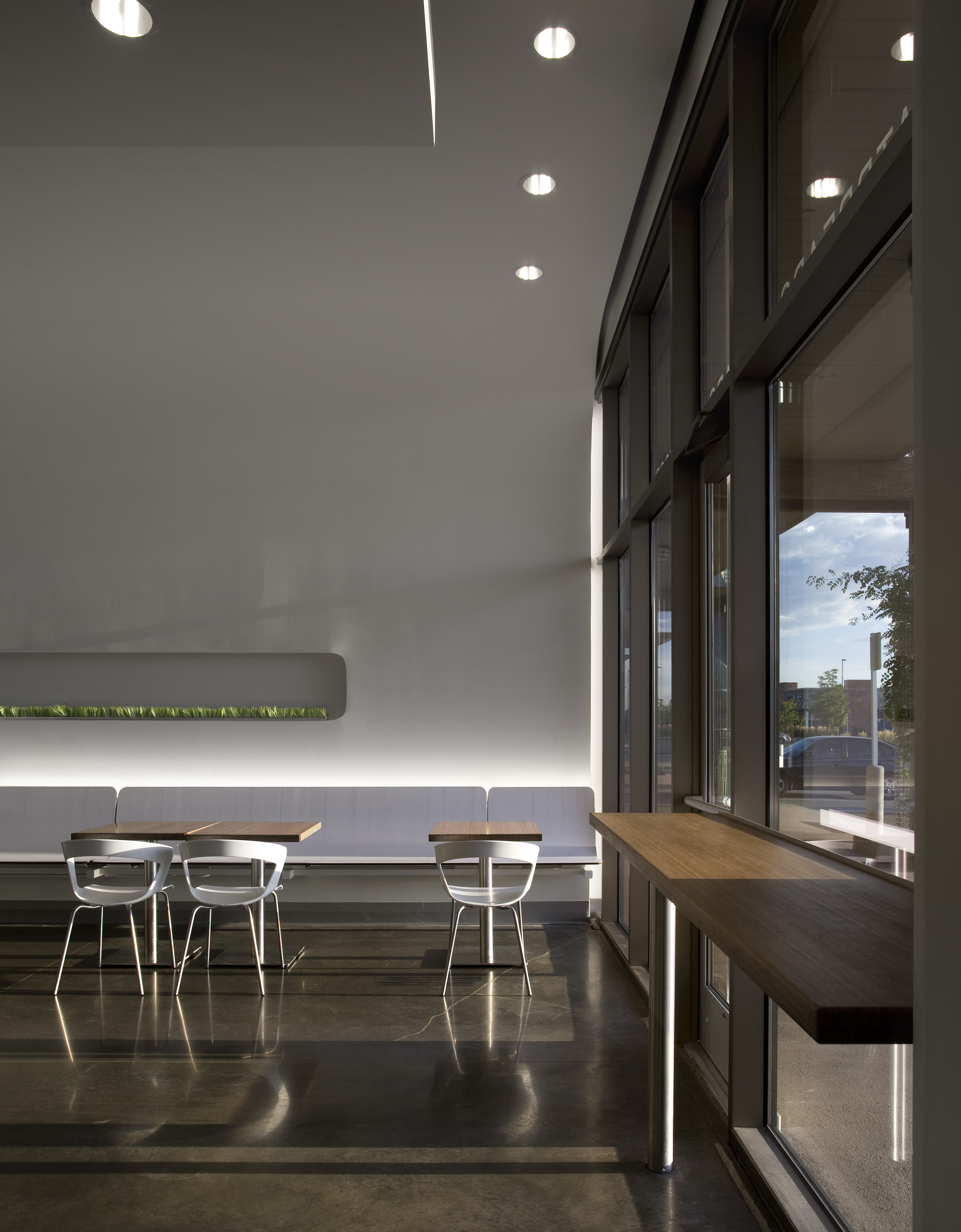 MODMARKET
Boulder, CO | 2400 SF fast casual restaurant.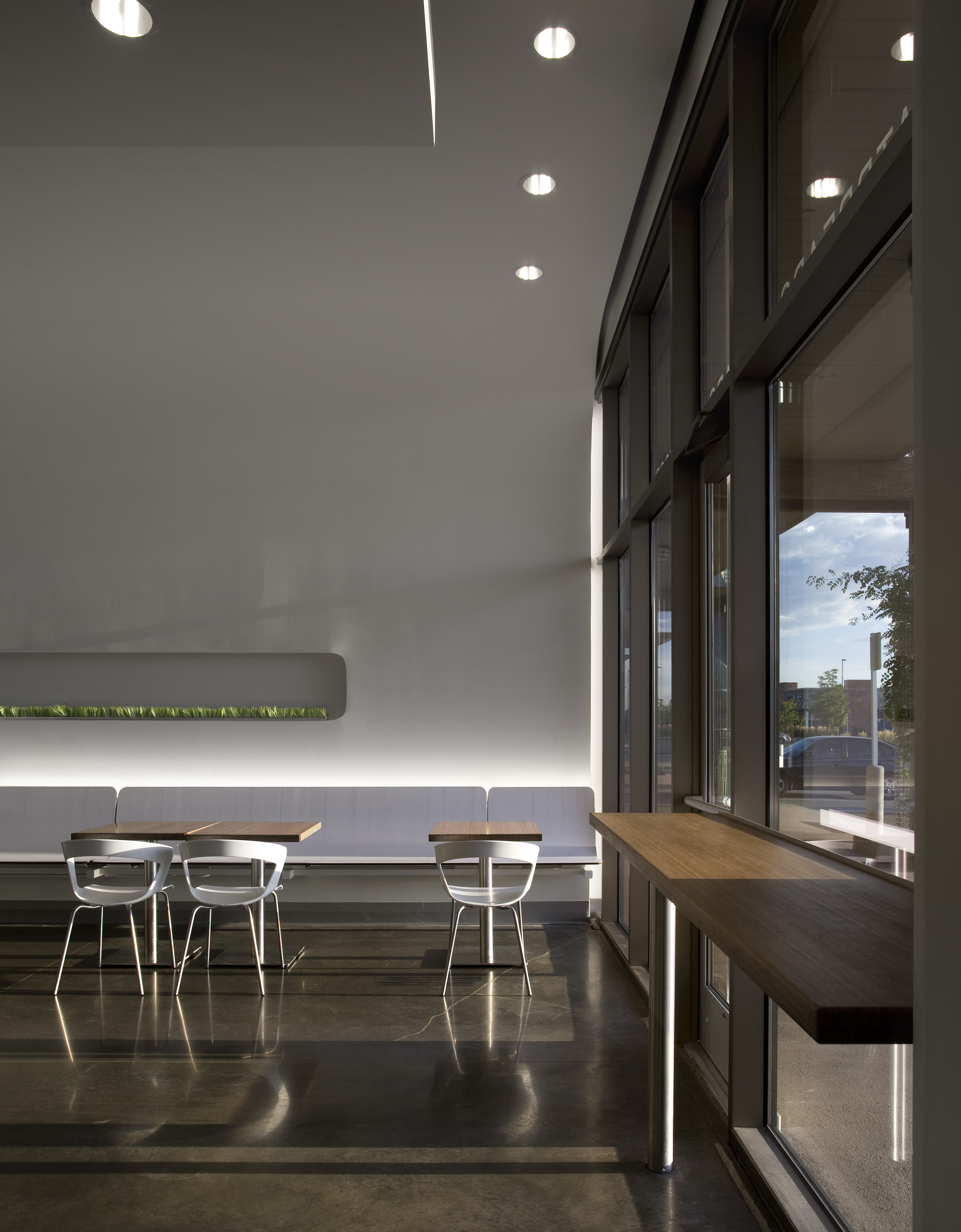 A minimalist palette of material, fixtures and form reinforces the organic purity of the food.
A simple line of wheat grass and a rhythm of solar tube lights accentuate the linearity of the space.
Outdoor dining is an extension of the interior.