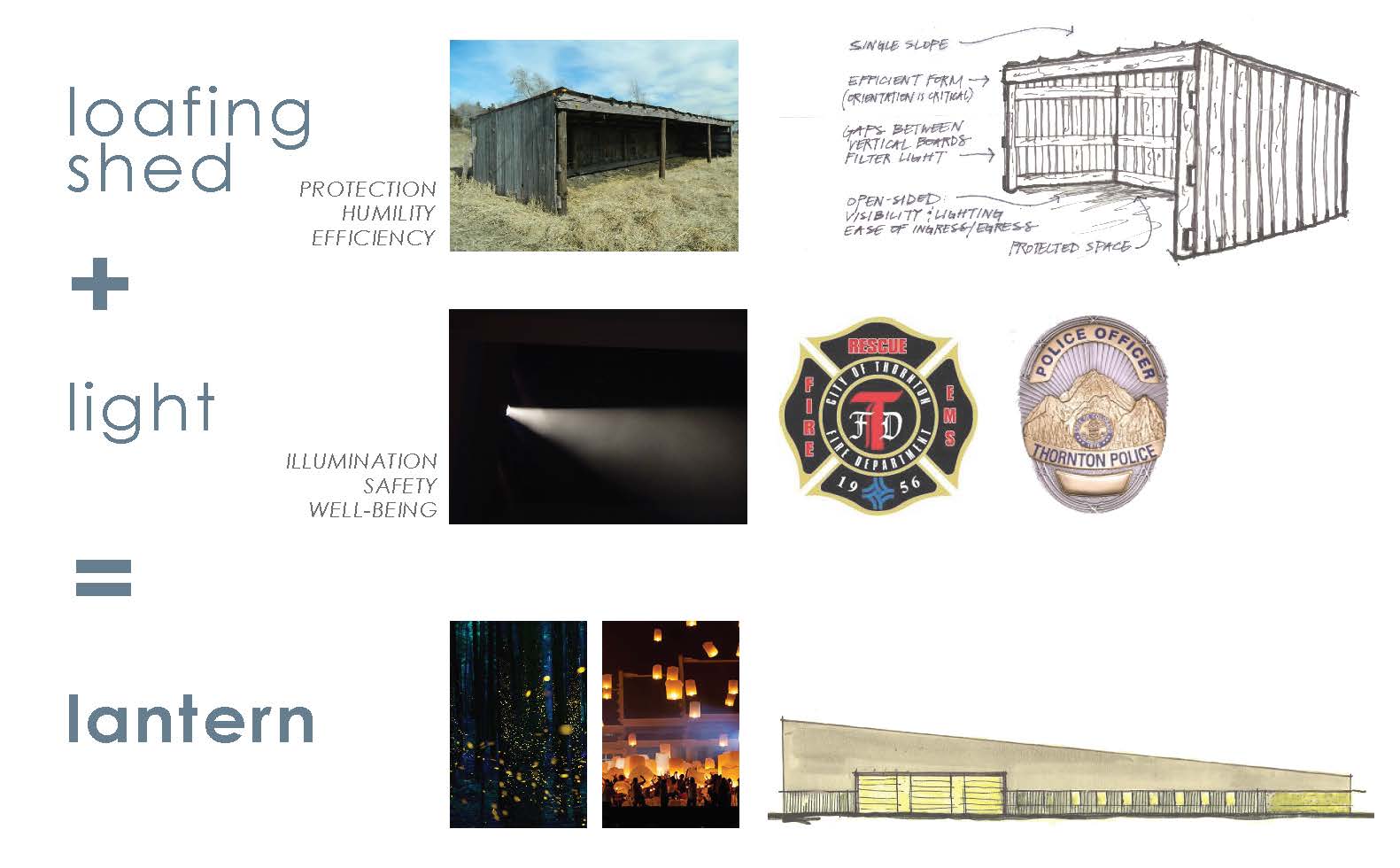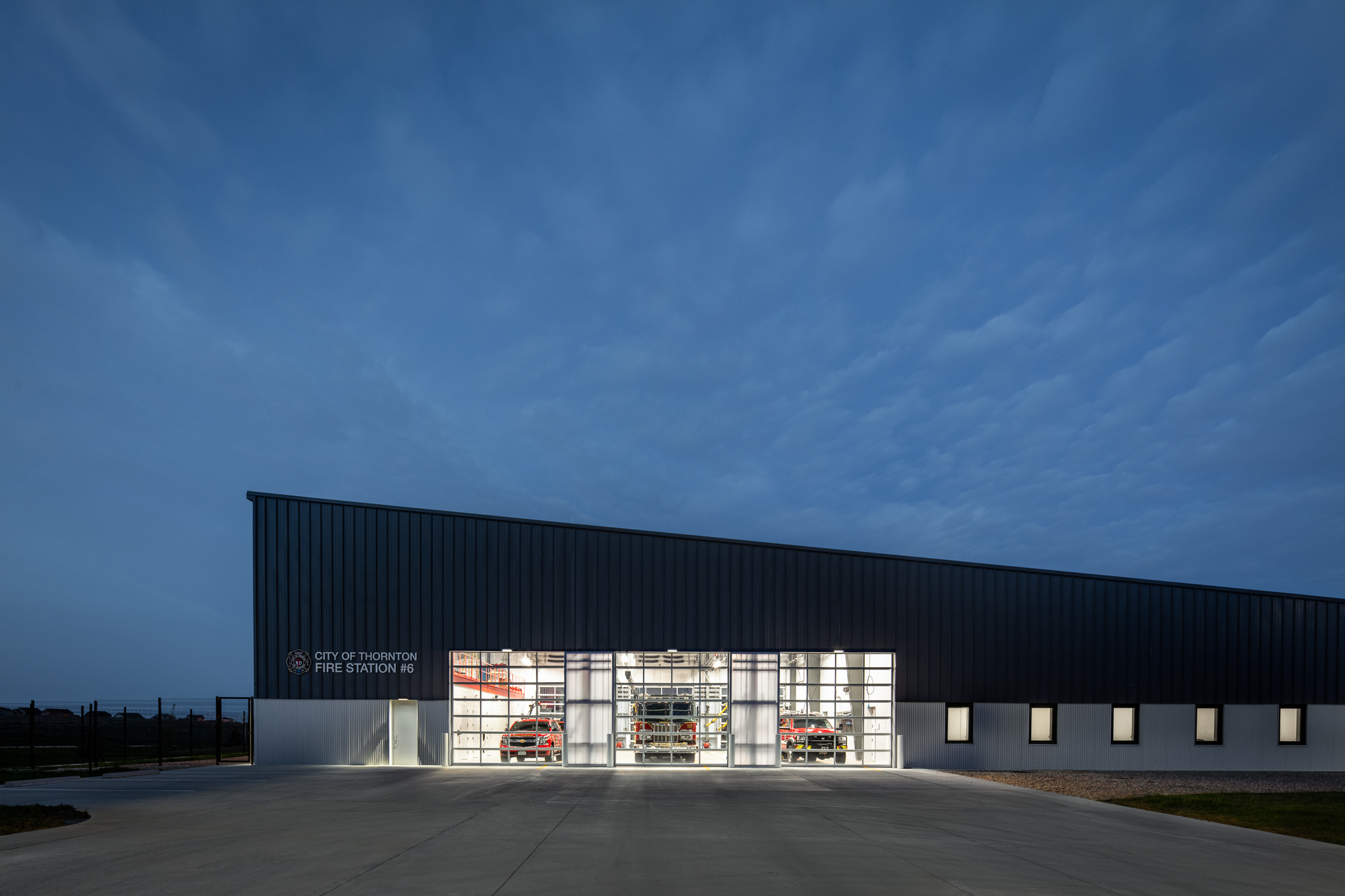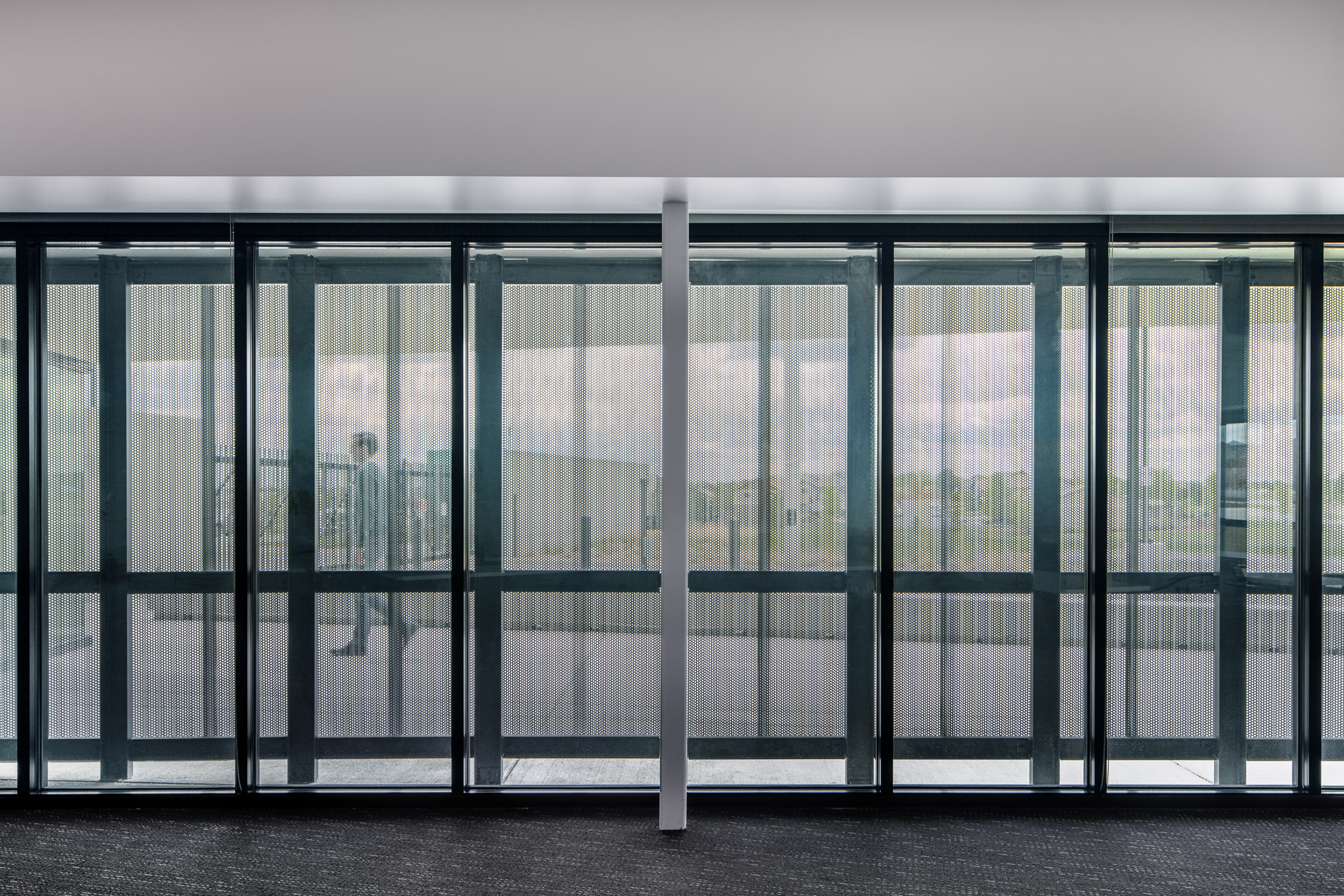 FOSSIL RIDGE PUBLIC SAFETY CENTER
Thornton, CO | 36,000 SF facility that contains a police department substation, a fire station, and an area for community gatherings.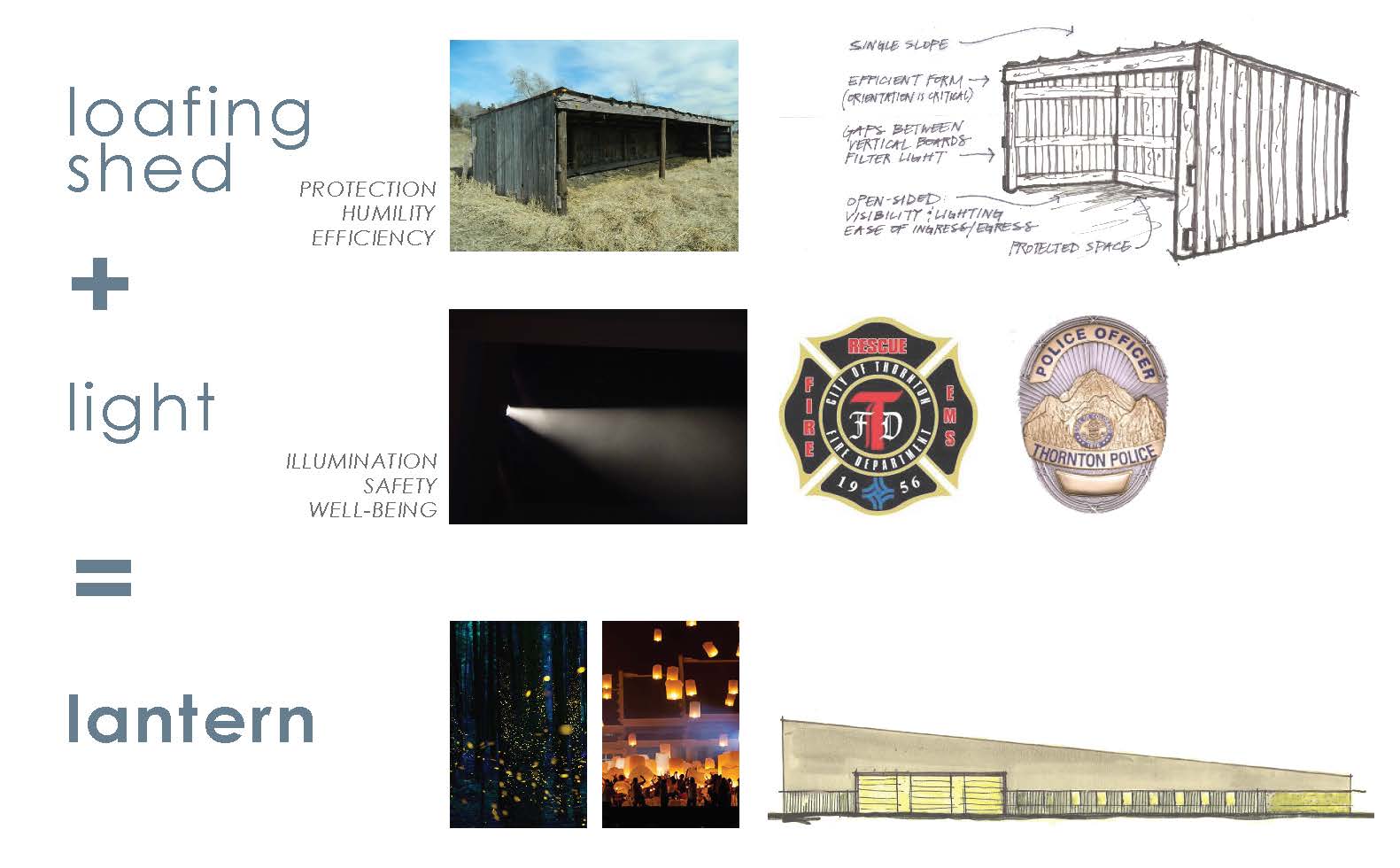 Lantern: /lan-tern/ n. a transparent or translucent case for enclosing a light and protecting it from the elements.
LANTERN CONCEPT
The lantern concept is a thoughtful approach to 'protection'; this protection is both symbolic (light) and physical (building).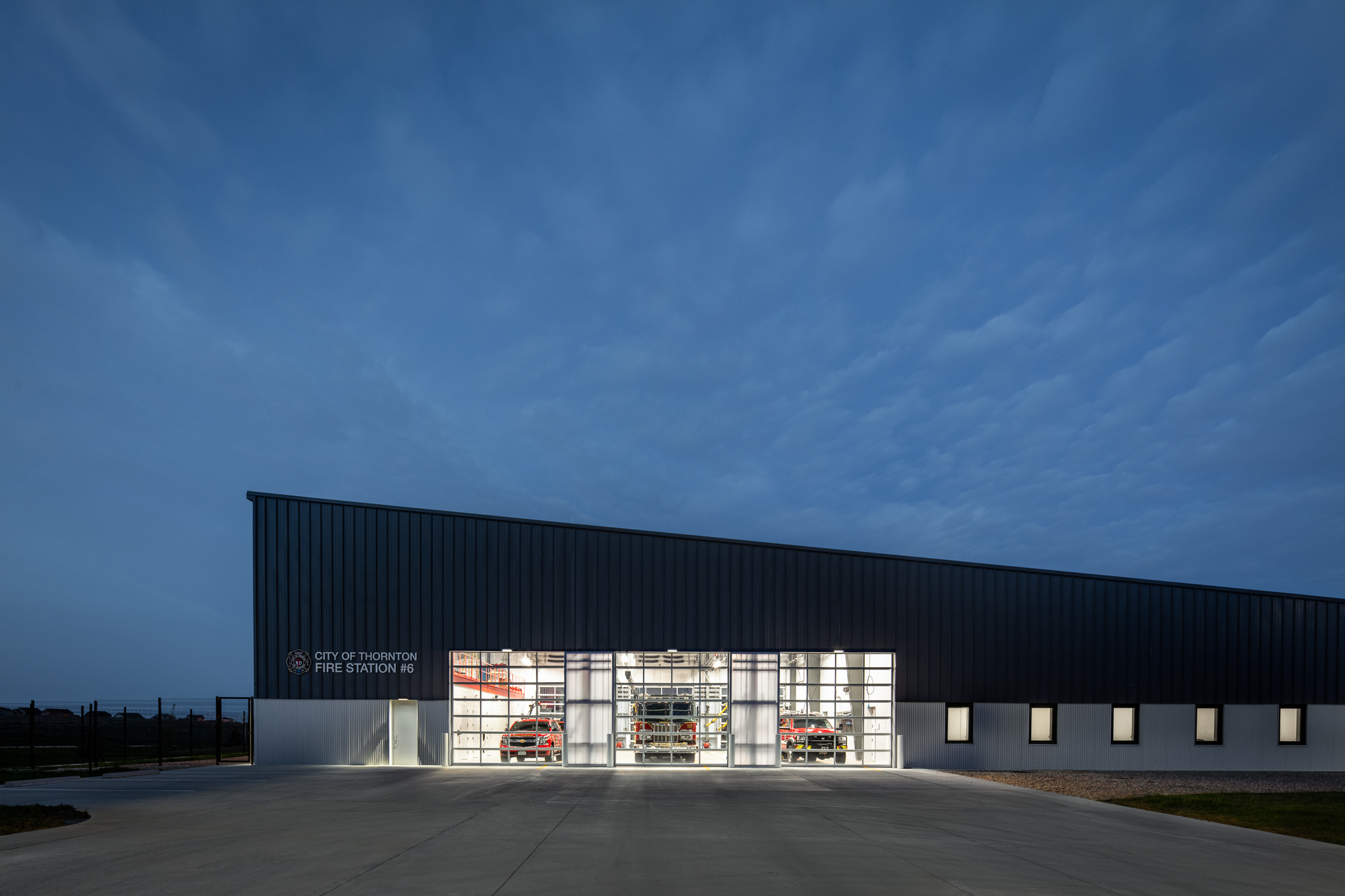 TRANSLUCENT PANELS
At night, the overhead doors and translucent panels create a connection between the fire department and the surrounding community.
DYNAMIC PUBLIC ENTRY
Carving away the pre-engineered metal building creates a protective and dynamic public entry.
BULLET-RESISTANT FRONT DESK
The cast-in-place suite wall transforms into a bullet-resistant front desk, acting as a safety threshold for the police department.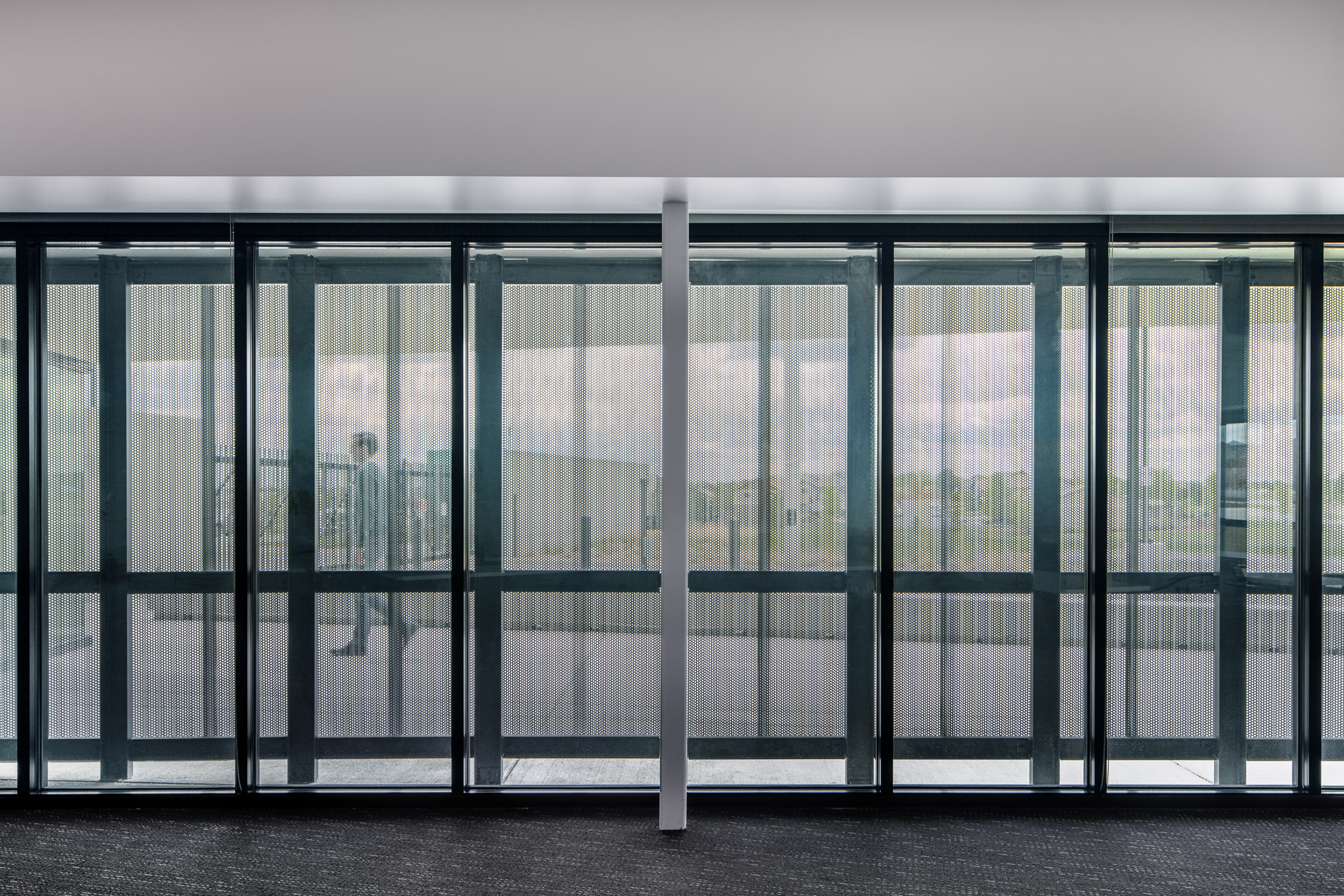 PROTECTIVE & TRANSPARENT COMMUNITY ROOM
The layered envelope in the community room simultaneously provides protection and transparency.
MAIN HALLWAY
Along the police department's main hallway, interior windows face one another, inviting connection between people.
WIDE-FRAMED VIEW
The fire department crew office provides a wide-framed view connecting the crew with the apparatus bay.
APPARATUS BAY
The apparatus bay allows natural light in during the day and transforms into a lantern of light at night.
ELEGANT SIMPLICITY
The interior features durable, minimalist, and timeless materials to create an elegant simplicity.
LANTERN BY NIGHT
At night, the building transforms into a lantern, a symbol of the continued safety it provides to the surrounding community.