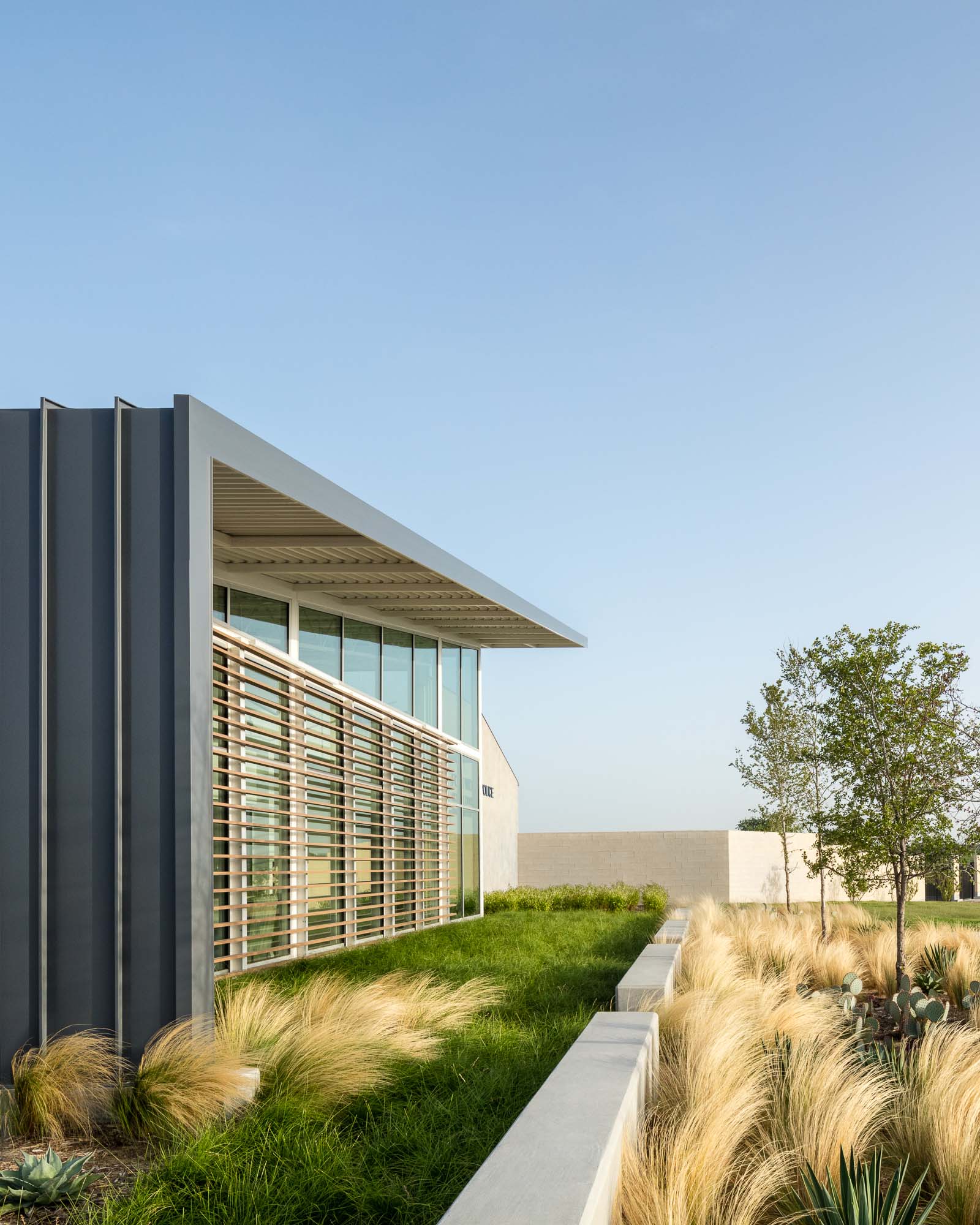 FORT WORTH POLICE DEPT. 6TH PATROL DIVISION
Fort Worth, CO | 23,760 SF substation facility that includes a community room, neighborhood patrol officers, and investigative unit and administration functions.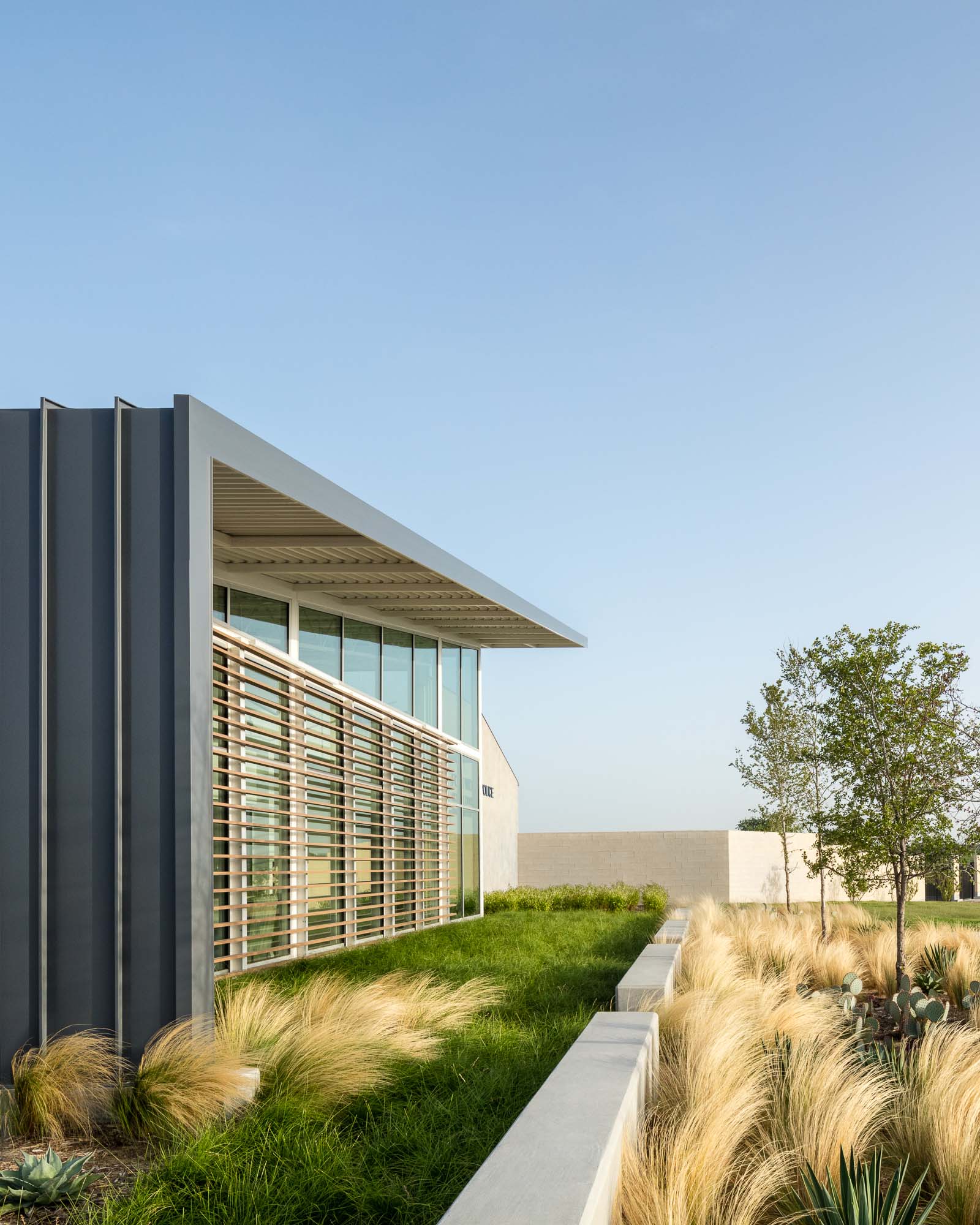 The exterior seamlessly integrates the facility into the north Forth Worth area, contextually, while still remaining immediately recognizable as a police station to the passerby.
The site was chosen and planned for both the future expansion of the building and parking, and to decrease response times for the northern side of the city.
Covered breezeways with perforated metal paneling provide security and relief from the intense Texas sun.
The floor plan was designed to be as open as possible the ensure that both the department and the community would feel welcome and connected tot he department.
The concept of community policing is integrated throughout the design, with large office windows and open work spaces that are intended to provide access to the Chief and other personnel, making them feel accessible.