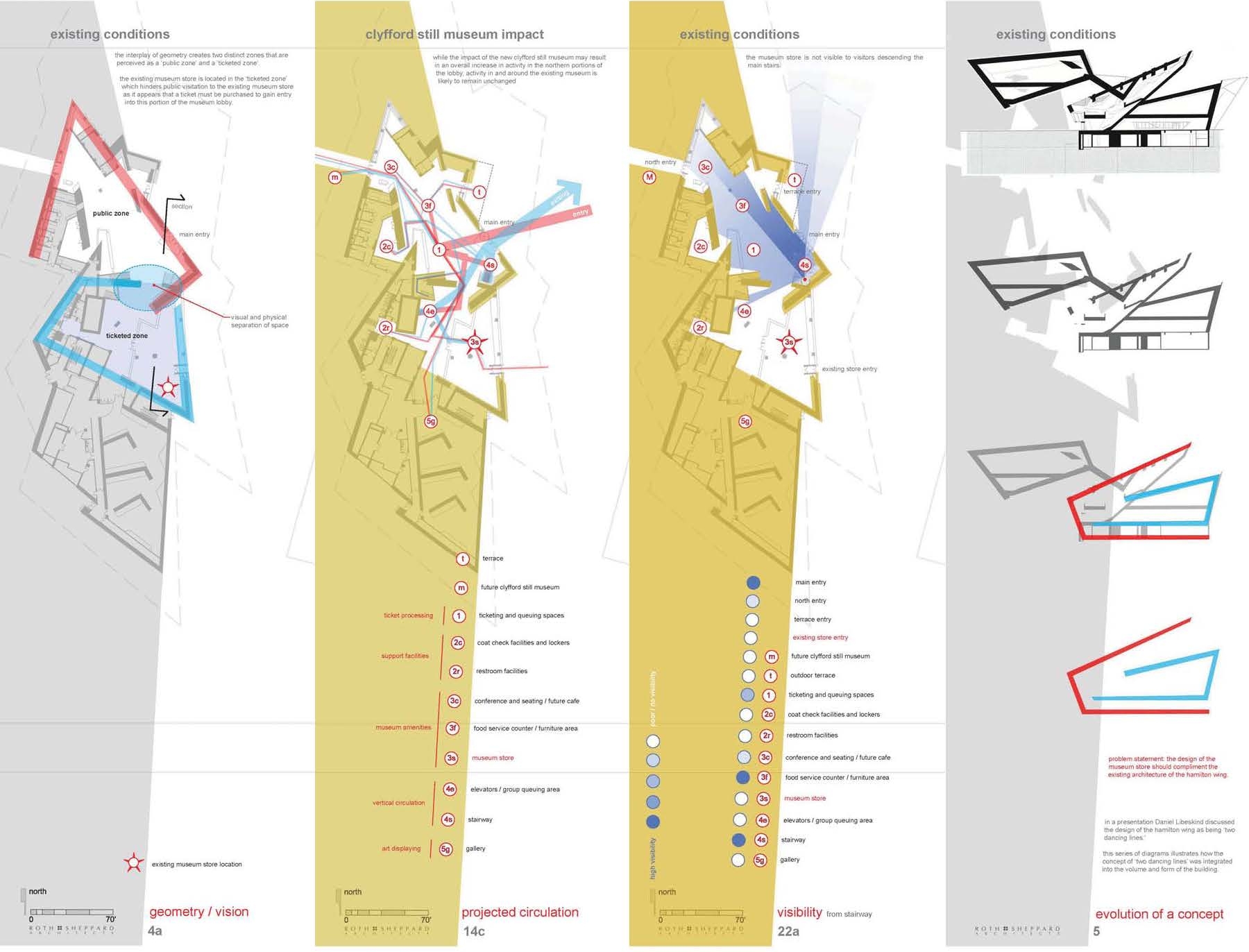 DENVER ART MUSEUM SHOP & LOBBY
Denver, CO | 7,000 SF shop interior designed to expand on
the building's original concept of 'two lines dancing'.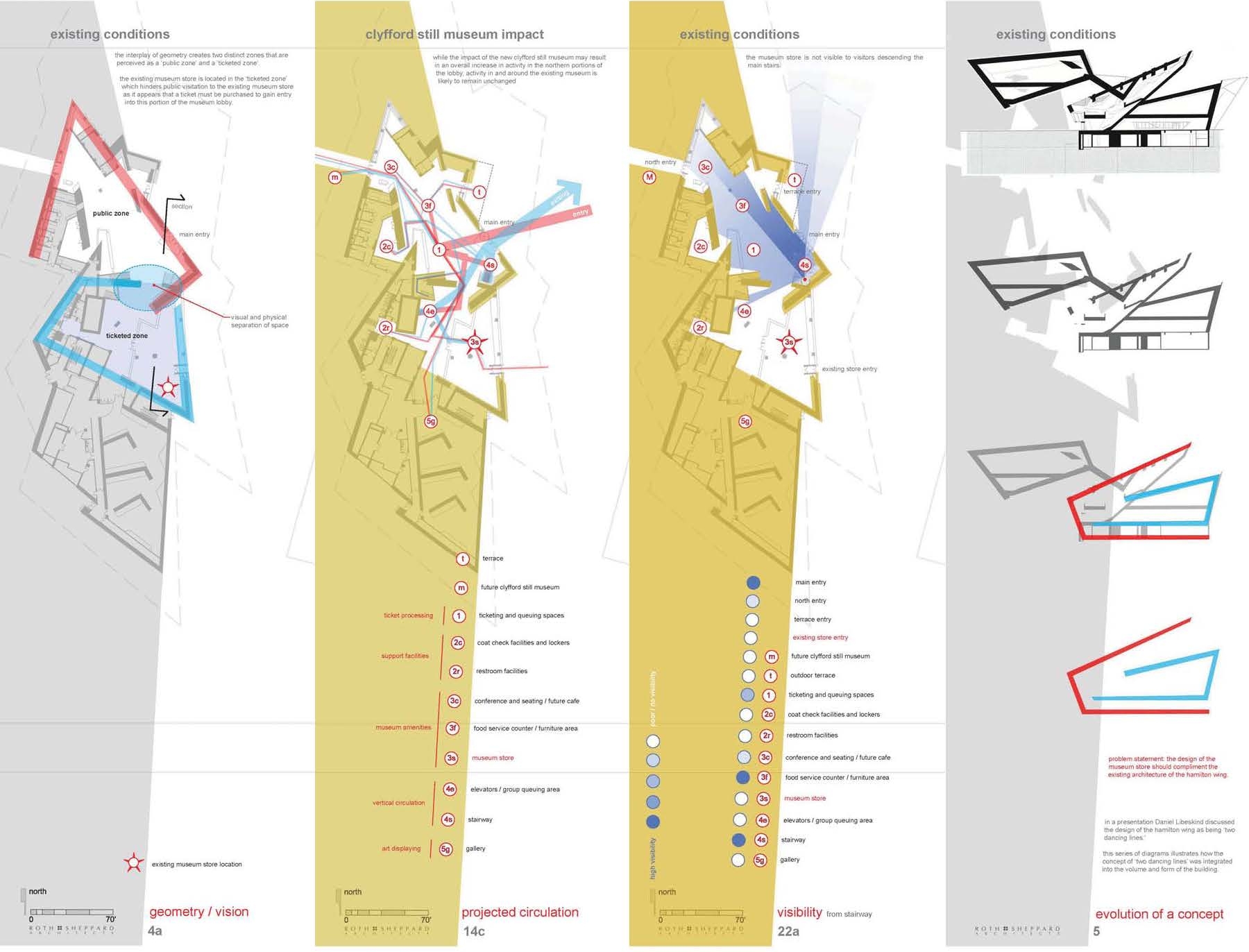 The museum asked Roth Sheppard Architects to evaluate the 12,000 SF first floor lobby, determine the most appropriate store location, and redesign the store for the new location.
The backlit display cases illuminate the product on display in a way that makes it appear as if the pieces are floating, suspended in air.
Previously located under the stairs, the museum took our recommendation to move the shop next to the entry. The shop subtly blends the experience of both viewing art and purchasing art.
When recommending that the museum locate the café within the museum shop, we were certain that lingering customers would contribute to increased sales. Shop sales have now grown 20% annually, and the café has become a destination.
AWARDS
2011 AIA Colorado Merit Award
2010 AIA Denver Citation Award