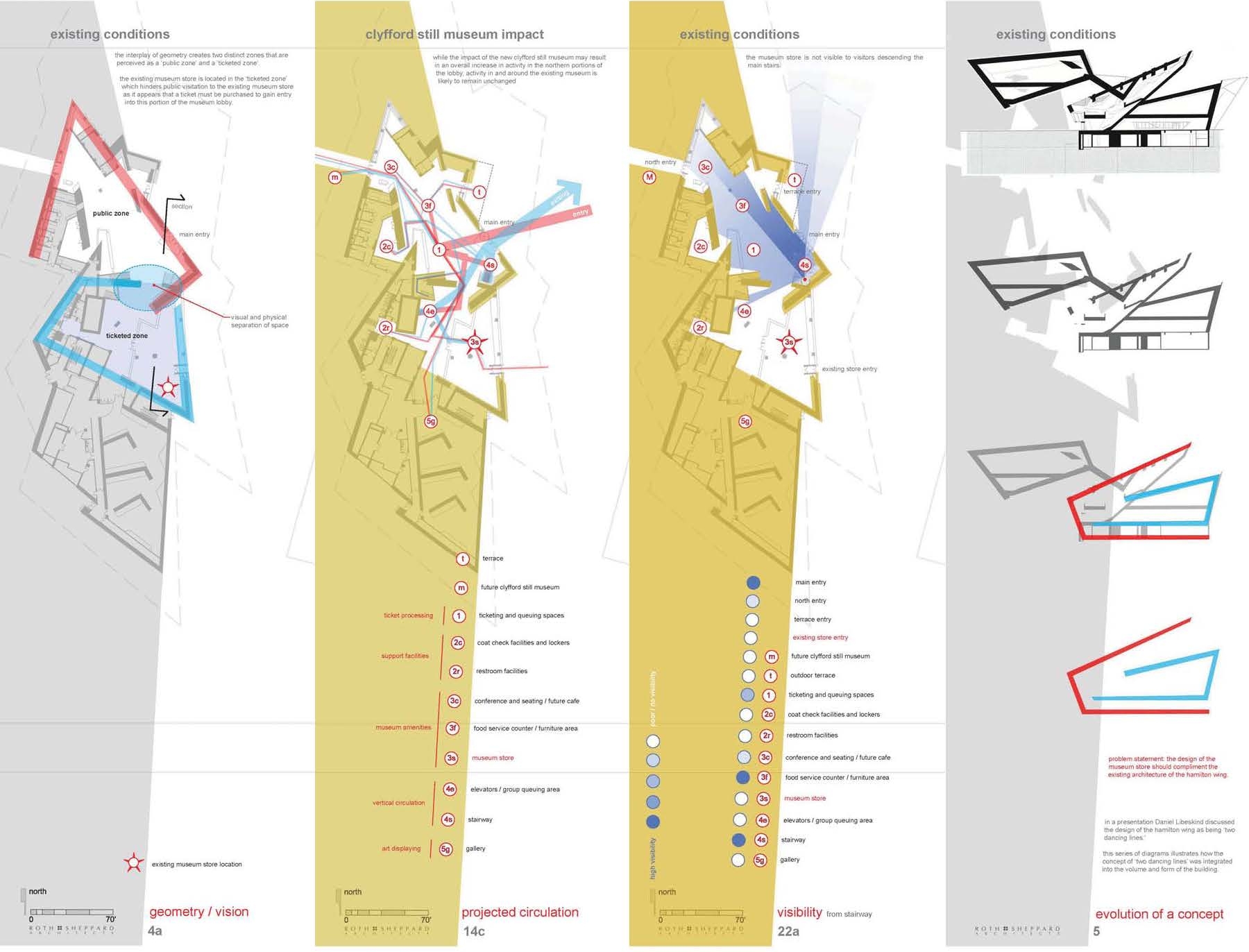 DENVER ART MUSEUM SHOP & LOBBY
Denver, CO | 7,000 SF shop interior is designed to extend on
the original concept of the building, '2 lines dancing'.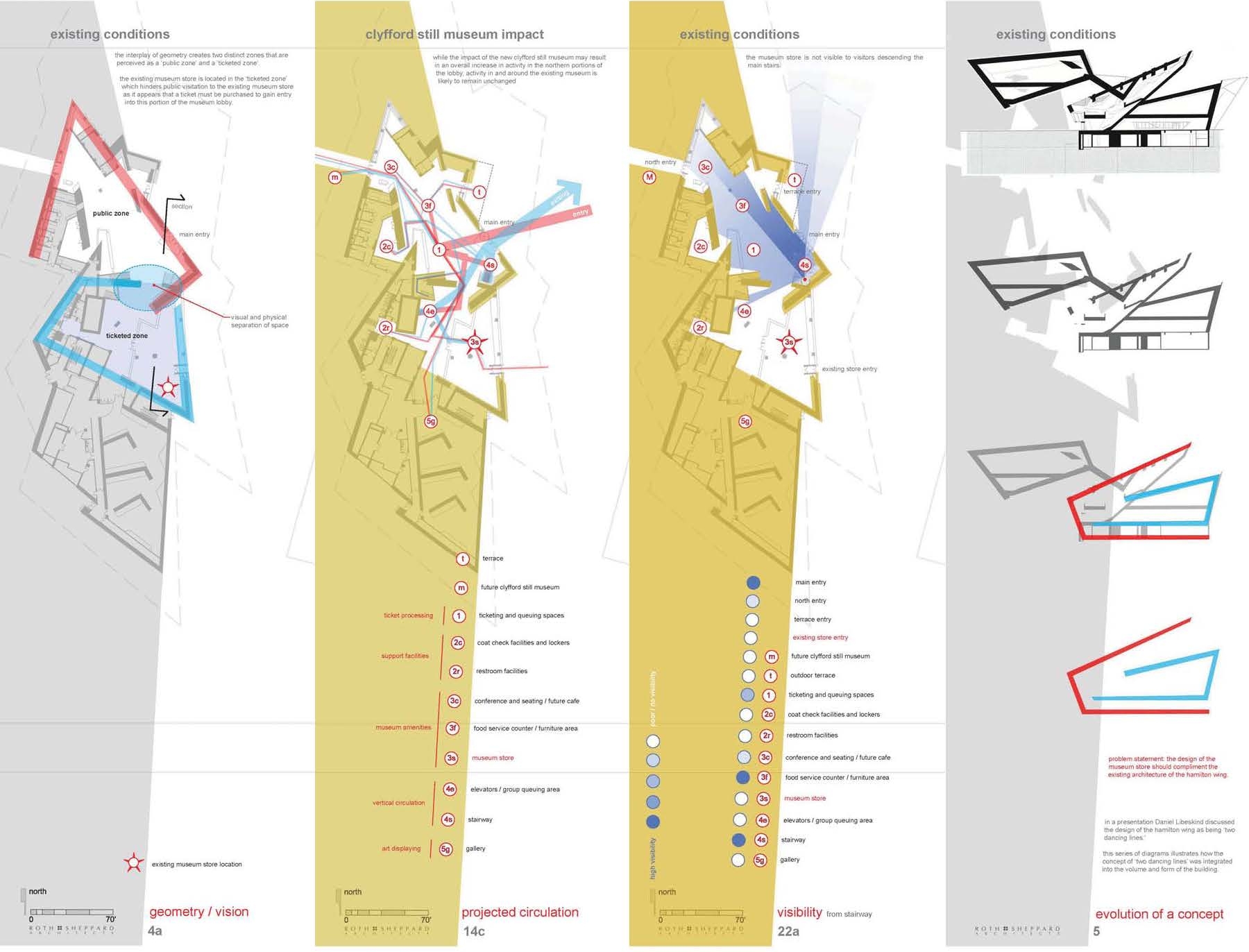 The museum retained Roth Sheppard Architects to evaluate the 12,000 SF fi rst floor lobby, determine the most appropriate location for the store and redesign the store for the new location.
The back-lit display cases illuminate the product on display in a way that makes it seem like the pieces are fl oating, suspended in air.
Previously located under a stair, the museum agreed with our recommendation to move the shop next to the entry. The shop subtly merges the museum experience of 'viewing art' with the retail experience of purchasing artful objects.
When we suggested to the museum that they locate a cafe within their museum shop we were certain that lingering customers would equate to increased sales. Shop sales have gone up 20% per year and the cafe has become a destination.
AWARDS
2011 AIA Colorado Merit Award
2010 AIA Denver Citation Award